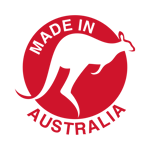 Pro Plaster Products is the only Australian manufacturer that specialises solely in compounds
with a state-of-the-art manufacturing facility located in Capalaba, just 40 minutes East of Brisbane.

Supplying to the local and overseas markets, Pro Plaster Products manufactures a high quality of
wet and dry compounds in corporate branded and private labels products.
BEST QUALITY ASSURED
Pro Plaster Home Brands
The only local manufacturer that specialises solely in plastering/drywall compounds in the Australia and New Zealand markets. Producing well-known brands such as 4T Multipurpose, Trade Base, Pro Base, Pro Cove and Pro Top
Continuously identifying and developing quality products to meet our customer needs and expectations.

EMPOWERING OUR CLIENTS
The Only Plastering Compound Manufacturer in Australia
Pro Plaster Products owns a fully equipped manufacturing plant located in Brisbane




Supplying high quality plastering/drywall compounds to the Australia and New Zealand markets
Capability to produce customised private labelled compounds for distributors and wholesalers such as Betaboard, DPO, Hume Plaster, NZCDS and more.





READ MORE about how has
gained huge success in its branded
multi-purpose compound made by Pro Plaster.
Find out how we could help you bring your dream
product to life, click below to contact us.
BEYOND AUSTRALIA
Delivering Australian Made Quality Products To Overseas Markets
Pro Plaster Products are available through our network of authorised distributors in New Zealand
We are the manufacturer of New Zealand's popular New Zealand Ceiling & Drywall Supplies (NZCDS) range of compounds
We specialised in manufacturing compounds to meet Australian and New Zealand industry standards.
Contact us if you are interested in joining our distribution network or placing a bulk order